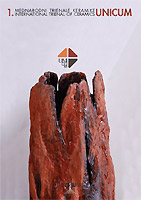 UNICUM 09
The 1st International triennial of ceramics , Ljubljana 2009.
ASSOCIATION OF THE SLOVENE FINE ARTISTS SOCIETIES AND NATIONAL MUSEUM OF SLOVENIA INVITE YOU, YOUR FRIENDS AND ALL FRIENDS OF FINE ARTS TO THE OPENING OF INTERNATIONAL TRIENNIAL OF CERAMICS UNICUM 2009.
HONORABLE PATRON OF TRIENNIAL IS MISTER ZORAN JANKOVIĆ, MAYOR OF THE CITY OF LJUBLJANA
CENTRAL OPENING WILL TAKE PLACE IN THE NATIONAL MUSEUM OF SLOVENIA- METELKOVA, MAISTROVA 1, LJUBLJANA, ON FRIDAY, 15TH OF MAY 2009 AT 19.00. KINDLY INVITED!
Central exhibition of the International triennial of ceramics Unicum 2009 - competition part
will be accompanied by
THE EXHIBITION OF CERAMIC ARTWORKS BY STUDENTS OF ART SCHOOLS.
Exhibitions will be opened from 15th of May till 27th of September.
Accompanying exhibition: Ljubljana castle- Casemate
THE SEVEN ARTISTS - BETWEEN PAINTED CERAMICS AND CERAMIC SCULPTURE
Exhibiting: Peter Černe, Vladimir Makuc, Drago Tršar, Sonja Tavčar Skaberne, Sonja Rauter Zelenko,
Karel Zelenko, Vlasta Zorko
From 15th of May till 12th of July every day form 10.00 to 18.00
MEETING WITH AUTORS WILL TAKE PLACE ON THE 15TH OF MAY AT 17.00 AT CASEMATE, LJUBLJANA CASTLE.

PRESS CONFERENCE will be held in National Museum of Slovenia- Metelkova, Maistrova 1, on the 15th of May 2009 at 11.00.



The organizer: The Association of Fine Artists Societies of Slovenia (Zveza društev slovenskih likovnih umetnikov - ZDSLU) in cooperation with National museum of Slovenia.
Dragica Čadež Lapajne, regular professor, academic sculptor, spec., the president of Organizing Committee
Peter Vernik, academic painter, the president of ZDSLU
Nikolaj Beer, academic painter, the president of Art committee ZDSLU
Doc. dr. Mateja Kos, the director of Department for ceramics and glass in National Museum of Slovenia
Mojca Smerdu, academic sculptor, spec., the president of Section for ceramics ZDSLU
Iztok Maroh, master of ceramic art, professional cooperator of Organizing Committee Unicum 09
Ana Cajnko, professor of fine arts, coordinator of Organizing Committe Unicum 09

The triennial will take place from may to september 2009 in several locations in Slovenia. Its purpose is the popularization of artistic ceramics and recognition of modelling ceramics as independent sort within artistic creation in Slovenia and in the world. The triennial and parallel events will create conceptual curve which will include traditional ceramics and pottery, technological development of modelling ceramics and unique design, achievements of recognized slovenian and foreign artists and the presentation of young artists.
Central location of the triennial will be in Ljubljana. The following exhibitions will be included:
The following institutions and organizations will acompany the triennial:
Regional Museum of Murska Sobota, Trubarjev drevored 4 will beside rich potters heritage, show the remarkable white ceramics from Kuzma by potter Adolf Hašaj. The authoress is dr. Jelka Pšajd.
In the Grassel tower, Slovenska Bistrica, Grajska ulica 11 will be an acompagning exhibition adressed "From traditional to contemporary ceramics" (Od tradicionalne do sodobne keramike). The organizer is Cultural centre of the town and municipality. The main goal is to link together admirers of ceramics selected with public competition. The leader of this exhibition is an expert of history of art and art critic Anamarija Stibil Šajn.
In lapidary of Gallery of Božidar Jakac in Kostanjevica on Krka there will be an exhibition adressed CC4 - Ceramics with concept, the curator is an expert of history of art Barbara Rupel.
Dolenjska museum Novo mesto, Muzejska ulica 7 will introduce the development of factory of ceramics by Josip Klemenčič and will itroduce some recognized authors such as Tomaž Kržišnik. The authoress is Ivica Križ.
Koroška Gallery of Fine Arts Slovenj Gradec, Glavni trg 24 will introduce ceramics from collection in Czech Krumlov. The curator is Marko Košan.
In National museum of Slovenia - Metelkova, Maistra ulica 1 will be study collection of history of ceramics and glass design.
The Museum Šenčur, near Kranj introduces artworks of participants in international ceramic workshop "Voglje" The organizer is Barbara Štembergar.
Central exhibition of selected ceramics artworks will be in National museum of Slovenia - Metelkova, Ljubljana.

Artworks for the 1st International triennial were selected by international jury.
The international jury Unicum 09 consists of:
Slovenia
The president of the jury: Nadja Zgonik, professor of art history and theory in the Academy of fine arts in Ljubljana and also artistic reviewer. She prepares exhibitions and writes reviews, discussions and studies for exhibition catalogues.
Darko Golija, academic sculptor, spec., regular professor for sculpture on Faculty of Education in Maribor. He received several rewards.
Serbia
Velimir Vukičević, academic painter, master of ceramics, member of International Academy of Ceramics AIC, professor in Faculty of applied arts in Belgrade in department for ceramics. He also received several international rewards.
Austria
Waltraut Geschiel, master of art, member of International Organization for Contemporary Ceramics ICCA with headquarters in Vienna. She is also the director of International biennial of ceramics in Kapfenberg.
Italia
Emidio Galassi, academic sculptor and ceramist, he gave lessons in ceramics in Art Institute for Ceramics in Faenza. He received several rewards, among which is also Premia Faenza Ex aeguo from 1983.
From among 133 entered artworks, 76 were selected for the central exhibition of the triennial.

The selected authors are: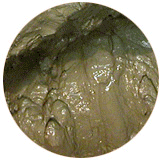 Angola: Brain Benfer
Austria: Christa Ecker-Eckhofen, Monika Hinterberger, Gudrun Kainz, Isabella Primoš
Belgium: Vladica Sivčev
Bulgaria: Yana Yunakova
Brazil: Rosana Bortolin
Croatia: Hanibal Salvaro Hani
Egypt: Khaled Sirag
Finland: Risto Hämäläinen
France: Rachele Riviere
Germany: Heidi Degenhardt
Hungary: Terez Borza, Anita Toth, Istvan Zakar
Ireland: Jane Jarmyn
Italy: Leonardo Bartolini, Ricardo Campos, Antonella Cimatti, Ichiyo Sawada, Luciano Laghi, Adriano Leverone, Silvia Mornati, Martha Pachon
Israel: Simcha Even-Chen
Japan: Ito Hitoshi, Kobayashi Chie
Latvia: Inese Brants
Lithuania: Balčiute-Šalteniene Rasa, Masiulis Martynas
Mexico: Miguel Angel Padilla-Gómez, Cristina Riverroll, Elena Somonte
Poland: Michal Puszczynski
Romania: Arina Ailincai
Russia: Ekaterina Ominina
Slovenia: Jana Beltran, Polona Demšar, Teja Hlačer, Metka Kastelic, Vilma Kobilšek, Daša Kogoj, Damijan Kracina, Ana Kravanja, Bojana Križanec, Ivana Petan, Eva Peterson Lenassi, Gea Tanja Rusjan, Nataša Sedej, Lučka Šićarov, Miljanka Simšič, Ivan Skubin, Vera Stanković, Nika Stupica, Alenka Vidrgar, Danica Žbontar, Ferdo Žorž
Serbia: Radenko Adnađ, Jelena Miletić, Valentina Savić, Uroš Todorović
Sweden: Edita Rydhag
Switzerland: Kim Sangwoo, Rebecca Maeder, Maude Schneider
Turkey: Leman Kalay, Şirin Koçak, Feyza A. Ozgundogdu, Altundag Melhat Ozturk, Omur Tokgoz, Serim Turaçli, Aysun Yaldir
Ukraine: Ihor Kovalevych
USA: Ivan Albreht, Kyle Milne

List of selected authors of the triennial Unicum 09




UNICUM
International Trienal Ceramics UNICUM 09
In the artistic world ceramics have been very important as a follower of people's creativity since ancient time till now. Ceramics are a universal art media and are still winning recognition with us. It presents potters with a very wide choice of working methods by which it is possible to create forms of enormous variety, differing in style and performance. With an increased access to excellent technology, artists are freer now than ever before to interpret their individual concept.
The Trienal Ceramic Exhibition UNICUM 09 presents ceramics which range from increasing array of artistic creations to variety of Slovene approach and to personal visual preferences. Each piece is a statement as any painting or a piece of sculpture. It offers possibility to consider ceramics to earn growing recognition in contemporary art. The word UNICUM lays stress upon artistic orientation of contemporary ceramics and the need of author's artistic creativity in modern art. It is equal in value to other forms of contemporary art because it incorporates sculptural form, art of painting and organisation of site as well as inclusion of up to date media. In their development ceramics can show influences, rises and stagnation. Artists influenced many different cultures through the history of ceramics. Contemporary ceramics is also a reflection of today's art. Artists consider working with ceramics as a fact that contributes to the appeal and excitement of pottery as a medium from abstract forming to material shaping and it is irrevocably tied to personal visual preferences. Giving the design of one piece is a very personal process. Contemporary artists interpret their individual concept of relationship between form and function. Due to excellent technology from all over the world, they show their own expression differing in style and performance like fine pieces of musical compositions. Ceramics nowadays have many possibilities to show qualities that can be recognised universally transcending barriers of time, culture and language. They overcome stereotypes of orthodoxy.
Ceramic artists have always explored, facing intense competition to create forms of enormous variety and individual approach. Some artists enriched tradition with fresh stimulating images and changed evaluation of ceramics which it had in western civilisation. This is confirmed by well known artists like Picasso, Chagal, Miro, Fontana, Cragg, Caro, Arman, Deacon, Perry and others. Their creations include traditional ceramics, sculpture, painting, graphic arts enriched with technological improvements of new media. With their personalities and authority they prove the ambition to synthesize art and new culture of creative authorised ceramics.
We expect that the Exhibition of International Trienal Ceramics UNICUM 09 will contribute with its choice to part of artistic inspiration and experiences to contemporary modern ceramics.
There are not many kinds of materials which have followed people's culture and creativity from the very beginning until nowadays. One of this is clay and ceramics, present at any time in all cultures existing in our planet, if only there were natural conditions for acquiring and working.
Experts consider different fields of work in ceramics which are combined regarding materials, production processes, firing, and glazes. With their expressional diversity and technically simple mode of proceeding it is accessible to many artists. Ceramics represent materials whish enable artistic expression because art produced in clay today is crossing the boundaries of other art forms and media. The boundaries of what is considered art have been stretched considerably in this century and to many authors ceramics enable process that other materials cannot offer.
Today the works of folk pottery and artistic creations of the world's best art are woven throughout, making up deficiency.
Nevertheless an unfortunate distinction is still being made about quality and artistic value, but let experts judge it.
We are interested mainly in works of art which have paved the way in Slovene fine arts. On Mrs. Dragica Čadež's initiative, we have started preparations for International Trienal of Ceramic Art UNICUM 2009.
The experience of artists has become stimulus to start preparing for Trienal which will make public acquainted with achievements in ceramic art. With this manifestation we would also like to stimulate authors of programs in art schools. It is our interest to introduce profound studies of ceramic art for those students, who find this media suitable and want to express themselves in it. As definitions of art expand, ceramics are earning growing recognition in modern art.
Dragica Čadež Lapajne