International Trienale Ceramics UNICUM 09
List of selected authors of the triennial Unicum 09
name, family name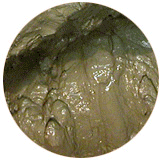 1. Adnađ Radenko
2. Ailincai Arina
3. Albreht Ivan
4. Balčiute-Šalteniene Rasa
5. Bartolini Leonardo
6. Beltran Jana
7. Benfer Brain
8. Bortolin Rosana
9. Borza Terez
10. Brants Inese
11. Campos Ricardo
12. Cimatti Antonella
13. Degenhardt Heidi;
14. Demšar Polona
15. Ecker-Eckhofen Christa
16. Even-Chen Simcha
17. Hämäläinen Risto
18. Hinterberger Monika
19. Hlačer Teja
20. Ichiyo Sawada
21. Ito Hitoshi
22. Jarmyn Jane
23. Kainz Gudrun
24. Kalay Leman
25. Kastelic Metka
26. Kim Sangwoo
27. Kobayashi Chie
28. Kobilšek Vilma
29. Koçak Şirin
30. Kogoj Daša
31. Kovalevych Ihor
32. Kracina Damijan
33. Kravanja Ana
34. Križanec Bojana
35. Laghi Luciano
36. Leverone Adriano
37. Maeder Rebecca
38. Masiulis Martynas
39. Miletić Jelena
40. Milne Kyle
41. Mornati Silvia
42. Ominina Ekaterina
43. Ozgundogdu A. Feyza
44. Ozturk Altundag Melhat
45. Pachon Martha
46. Padilla Gómez Miguel Angel
47. Petan Ivana
48. Peterson Lenassi Eva
49. Primoš Isabella
50. Puszczynski Michal
51. Riverroll Cristina
52. Riviere Rachele
53. Rusjan Gea Tanja
54. Rydhag Edita
55. Salvaro Hani Hanibal
56. Savić Valentina
57. Schneider Maude
58. Sedej Nataša
59. Simšič Miljanka
60. Sirag Khaled
61. Sivčev Vladica
62. Skubin Ivan
63. Somonte Elena
64. Stanković Vera
65. Stupica Nika
66. Šićarov Lučka
67. Todorović Uroš
68. Tokgoz Omur
69. Toth Anita
70. Turaçli Serim
71. Vidrgar Alenka
72. Yaldir Aysun
73. Yunakova Yana
74. Zakar Istvan
75. Žbontar Danica
76. Žorž Ferdo
Delivery of selected artworks
Authors must deliver selected artworks from 5th until 8th may 2009 between 10.00 and 12.00 to the address: National museum of Slovenia, Metelkova, Maistrova 1 1000 Ljubljana, Slovenia, International ceramic triennial Unicum 09, by post or in person.
Together with artworks authors have to send or bring photocopy of entry form to triennial.
If selected artworks consist of several pieces the author has to add the plan for setting up the artwork at the exhibition.
In case any selected author will send or deliver any other artwork than the one on the photograph in application to the triennial, the organizer will disqualified the author and reject the artwork.
Artworks which will arrive damaged or ruined will not be exhibited and will be returned to the author together with note of the commission about the injury of the artwork. Costs of sending and returning artworks covers the author.