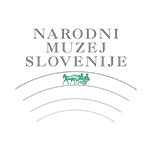 National Museum of Slovenia - Metelkova, Maistrova 1, 1000 Ljubljana
CERAMICS AND GLASS STUDY COLLECTION,
PERMANENT EXHIBITION OF NATIONAL MUSEUM OF SLOVENIA
15. May - 28. September
Opening hours
Thuesday - Sunday: 10.00 - 18.00
Curator: Mateja Kos
Objects which are important landmarks in history of shaping ceramics in Slovenia and Europe are exhibited in this collection. Particularly those are selected which are in appointed time inovative because they introduce new technics and are characteristic for the time and region. Objects arranged by typological characteristics and function (pharmacy dishes, artistic objects, coffee and tea services, plates, figurines, etc.). Inside each group chronological curve from the oldest to the youngest is outlined. Some connections between objects are polemic as for example jug for wine - majolica, while others are formative and technological for example whiteclay ceramics. The oldest object at the exhibition is from prehistory and the youngest from the beginning of the 21st century. Selected objects reflect rich tradition and top-level quality of pottery, industrial and unique ceramic shaping in our space.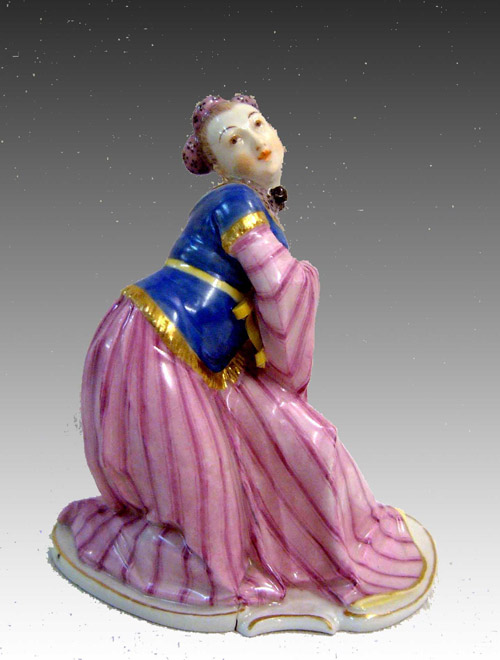 Bustelli
Traditional and contemporary ceramics in Slovenia
In Slovenia shaping ceramics has a long, millennial tradition. Through different periods richness of shapes and ornaments developed which is connected not only with practicability of objects but extends over boundaries of everyday life and flirts with art. Maybe National museum of Slovenia - Metelkova is suitable scene of the first international triennial UNICUM 09. When we compare achievements of artistic ceramics with tradition we can read the evolutional line of shaping ceramics in two ways: from the oldest to the most recent and the other way round from contemporaneity we hollow into distant past. In this way the history of ceramics interweaves into thread with which creativeness of our ancestors is connected to the contemporaneity and aspiration for practicability is exchanged with aspiration for art.
In last decades lots of things were written about national pottery. This handicraft activity that many masters, educated in the spirit of guild organization and family tradition, did and many still do perform is strongly anchored in our consciousness. Traditional decorative patterns and shapes attain top-level quality and are organic connected with the relation for Slovenian tradition, for our roots. National pottery is the segment of ceramic creation which similar as Slovenian drying-frame and majolica attaches to nostalgic slovenity, to national consciousness, to all-presence of our heritage. Comparing with pottery industrial and artistic ceramics passed for less creative, less original activity, for something artificial, discordant with Slovenian tradition. Especially industrial ceramics was seen as destroyer of traditional handicraft skills for a long time.
More than three decades ago researching of Slovenian industrial ceramics got a new impulsion, specially researching of products from factories which were officiating in our territory from the middle of 18th century till today. It is about industrial sector which as one of the firsts passed over to serial production (above all thanks to Englishman Josiah Wedgwood) and connected with new profession - industrial design. Among most important ones are factory of white-soiled ceramics of Žiga Zois in Ljubljana, ceramic factory in Kamnik which was recently after more than 150 years closed and ceramic industry Liboje. All of them were achieving top-level results, factories from Ljubljana and Celje were even on top of Central European ceramic production. Because of connections with Secondary school for art- trade and with professors that instructed there, also factory Dekor from Ljubljana achieved top-level results.
It is needed to value once more the segment of shaping ceramics which is essential connected with contemporary creating and together with tradition produces the foundation of national culture. We are talking about artistic ceramics. In our territory this type of creation still searches its place in art and consciousness. With regard to top-level success and potential of Slovenian artists and designers there should not be obstacles even for artistic ceramics. But there are, among others the fact that we don't have school which would educate for modelling in ceramics at academic level. In essence it is about ceramic's sculpture but not in the sense of sketch or model what clay often means in classical sculpture. Ceramic sculpture doesn't include just handicraft and unique shaping. It is about junction of all three, about artistic synthesis which would creating in ceramics give new dimension. It is necessarily to initiate the study of ceramics at one of Slovenian universities. And it is also necessarily to establish the Academy for applied arts where designers of glass, ceramics, metal, wood and textile fabrics would train. In such way they would completely combine the knowledge of material and technics with artistic imagination and creativeness. There are such institutions in all neighbouring countries and also in all European centres. Ordered school system at the area of fine and applied art would give new impulsion to creative artistic expression.
Slovenian artistic creation is becoming more and more recognized. Numerous rewards to our artists and designers confirm this. Slovenian artists don't have lack of potential they just need opportunities. One of the opportunities to make themselves value also in international measure is certainly the 1st ceramic triennial UNICUM 2009.
Wealth and diversity of ceramic creation in Slovenia goes in harmoniousness with happenings at this area in foreign countries and at the same time reflects centuries of local ceramic tradition. Shaping ceramics is namely equal constitutive part of modern and contemporary art. In the world the most recognized artists create in this material and they exhibit their artworks at different exhibitions, also synoptic and of course international. With the 1st international ceramic triennial the tradition of regular exhibiting will form in our territory as there is already valued at other areas of artistic creation. In such way it will be perhaps easier to achieve desirous aims: reestablishment of school system at a secondary and higher level, valuation of shaping ceramics in contemporary artistic creation and breakthrough to other areas such as industrial design.
Dr. Mateja Kos
National museum of Slovenia