Jury statement

Artworks for the 5th International Ceramics Triennial UNICUM 2023 was selected by an international professional jury. The jury consists of:
Irene Biolchini (Italy), PhD, art historian, curator, art critic;
Višnja Slavica Gabout (Croatia), art historian,curator, art critic, a member of the International Academy of Ceramics (IAC);
Alenka Gregorič (Slovenia), art historian, curator, Artistic Director of the Gallery Cukrarna and Gallery Tobačna, Museum and Galleries of Ljubljana;
Karel Plemenitaš (Slovenia), academic painter, artist;
Assistant Prof. Lana Tikveša (Serbia), MA in ceramics sculpture, artist, Academy of Applied Arts in Belgrade, Ceramics Department.


The jury wants to thank the UNICUM organization for its professional development of the prize and for taking the decision to conduct the judging process in a way that ensures total anonymity of the artists. That decision made us free to look at the artworks with no preconceptions, giving us the space to talk and discuss freely. It was a truly enriching experience.
In a unanimous agreement, the jury selected the following artworks as Prize and Award winners:
- Grand PRIX UNICUM 2023 (ILIRIKA Acquisition)
DMITRIJ BUŁAWKA-FANKIDEJSKI (1988, Ukraine, lives and works in Poland)
EXCERPT, 2022
47 × 85 × 28 cm
Stoneware, black metallic glaze, copper matte glaze
Jury statement: The artwork is able to position itself outside time, being contemporary in its ability of blocking the eternal. It has an inner vibration that comes from the combination of material and form.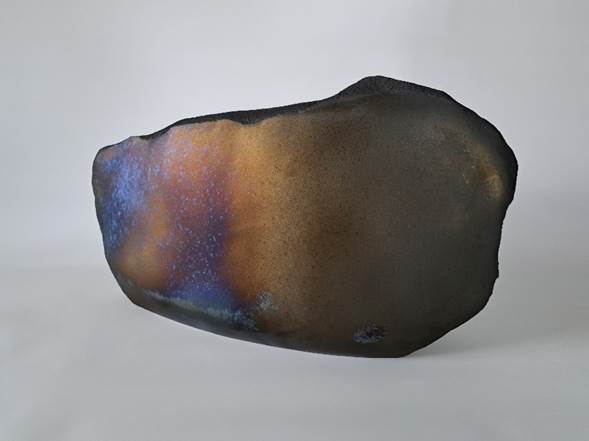 - UNICUM 2023 Award
VELJKO ZEJAK (1980, Serbia, lives and works in Serbia)
GHOST CITIES, 2022
Ceramics, cobalt and copper oxides, turquoise glaze (5 objects)
24 × 18 × 0.4 cm
Jury statement: The artwork is able to grasp the feeling of being alien to something and somewhere, while trying to interpret the distance through an act of creation. Ceramics comes as the perfect material to narrate such an experience thanks to its soil exploitation and cultural mixture combination.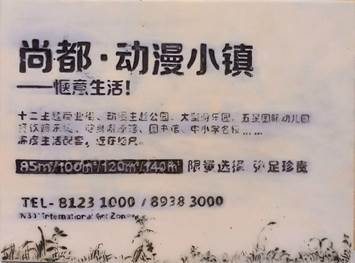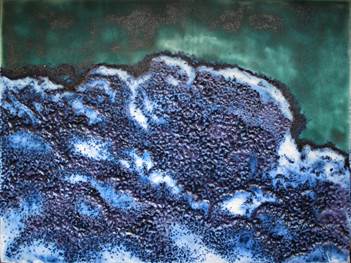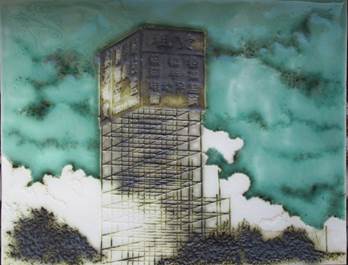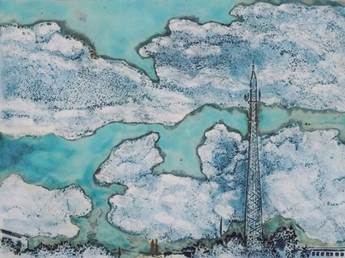 - Honorary Award UNICUM 2023
VELIMIR VUKIĆEVIĆ (1950, Serbia)
THE HEART IS A LONELY HUNTER, 2022
Porcelain, engobe, overglaze
34 × 36 × 21 cm
Jury statement: The artwork is able to combine visual attraction and perfect technique whilst keeping the mystery connected to the act of making. Moreover it suggests a visual tactility that is very different from the actual materiality.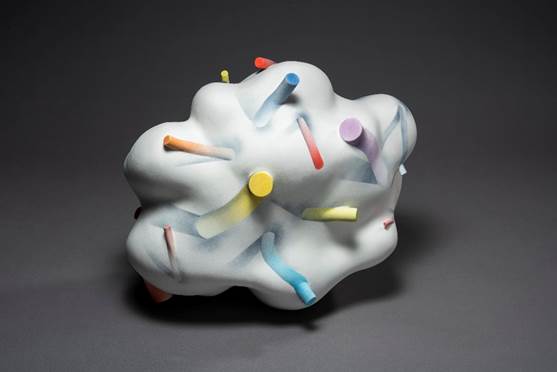 - UNICUM 2023 Young Artist Award (under 35 years)
CATHERINE SANKE (1990, Germany)
IN NIGHT AND ICE, 2020
Paper porcelain, cardbox
14 × 20 × 25 cm, 15 × 19 × 38 cm
Jury statement: The artwork shows a strong conceptual and poetic intention, combining idea and form in the shape of a private box of memories and silence.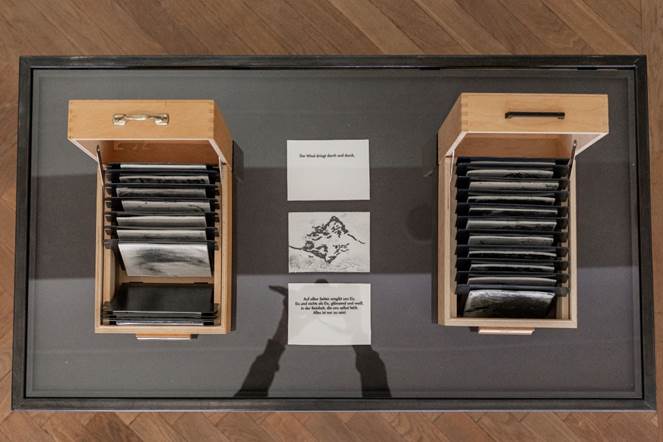 - Recognition Award UNICUM 2023
MAŁGORZATA MATERNIK (1989, Poland)
HOME – FEELINGS, PLACE, MATERIAL, 2021
Stoneware, fabric from grandma's home, frame, photo, bronze, thread
220 × 184 × 8 cm
Jury statement: The artwork proves to be in the spirit of our time combining different worlds of craft, i.e. textile and ceramic, suggesting a domestic landscape that merges with private and yet universal memories, such as home and childhood.
- Recognition Award UNICUM 2023
JOANNA OPALSKA-BRZECKA (1981, Poland)
FOREST BAG, 2020
Ceramics, glaze, pigments, decals
80 × 70 × 45 cm
Jury statement: The artwork shows a playful adoption of the sign and drawing. It suggests the idea of a bag traveling through time.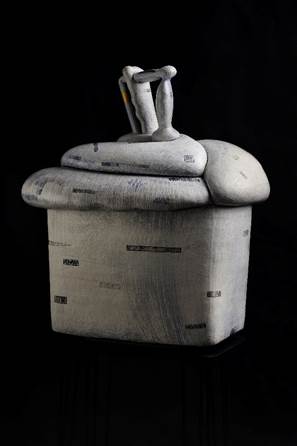 - Recognition Award UNICUM 2023
IVA BRKIĆ WALTER (1987, Serbia)
SWEET NONSENSE, 2022
Porcelain
50 × 50 × 5 cm
Jury statement: The artwork is able to present the utilitarian and domestic aspects of the ceramic material whilst suggesting a new reign of magic and dream.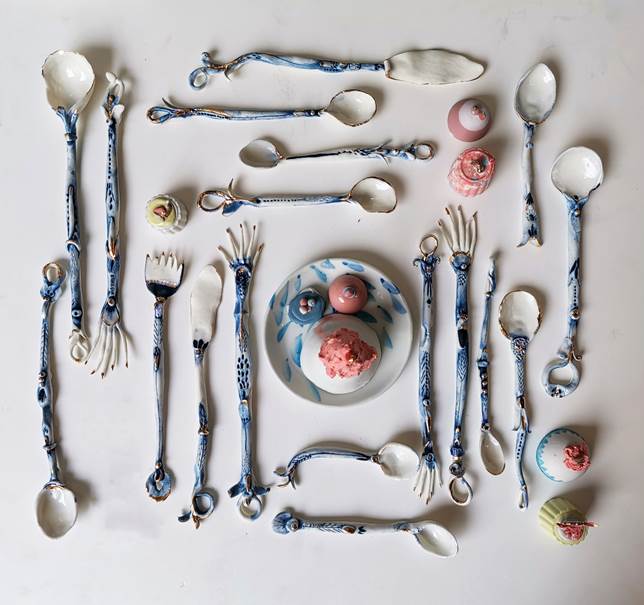 Sponsors of UNICUM 2023 awards